December 02, 2019
We did it!
We kicked off our sports complex project. We're halfway there!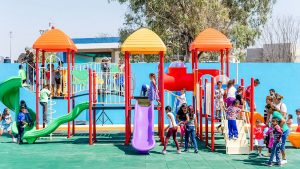 In Spring 2017 Walls that Unite made a financial pledge to raise $100,000 to build a state-of-the-art sports complex for the community of Ojos de Agua, Guanajuato.
As a brand-new non-profit, the task seemed daunting at first. We knocked on doors, did crowdsourcing, held fundraising events and pooled resources. We met our goal in less than a year and got to work.
Thanks to the state of Guanajuato's 2×1 matching program we had $300,000 for the project (local and state government matched the original donation). Then the state came through in a big way: they upped their contribution from $100,000 to almost $500,000. We broke ground in December 2018. Phase one of four, which includes a playground, picnic area and a multi-purpose green area were inaugurated in May 2019.  Construction of phase two: bathrooms, locker rooms and barbecue spaces started that day and is scheduled to be completed by the end of this year. Phases three and four (the last) are slated to be done by the end of next year.
We believe in making change through education,  and that children and their families deserved the opportunity to spend time together outdoors in a safe, healthy environment and are thrilled to have initiated a project that will positively impact the lives of children.
We continue to raise funds to give children hope and a safe place to play.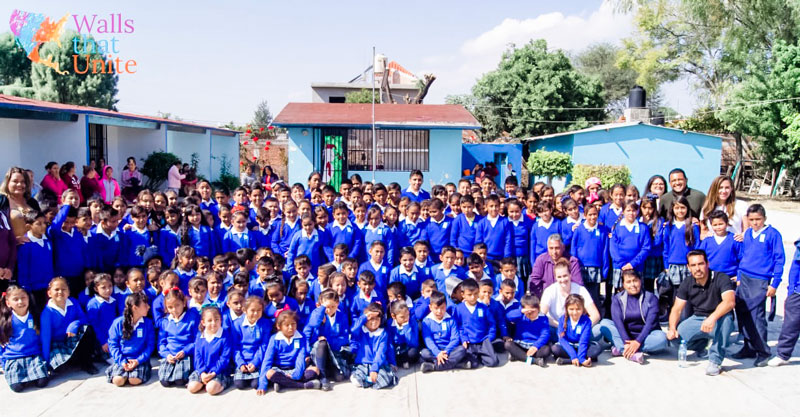 A Warmer Winter
Blanket and Sweater Drive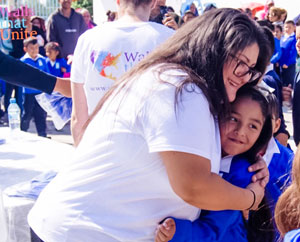 During the month of January Walls that Unite participated in blanket and sweater drives. We donated more than 750 sweaters to elementary school kids in impoverished communities in Guanajuato. Many shared with us that this is the nicest piece of clothing they own. We also donated more than 1,500 blankets to families who live in rural areas with no access to heat during the very cold winter months.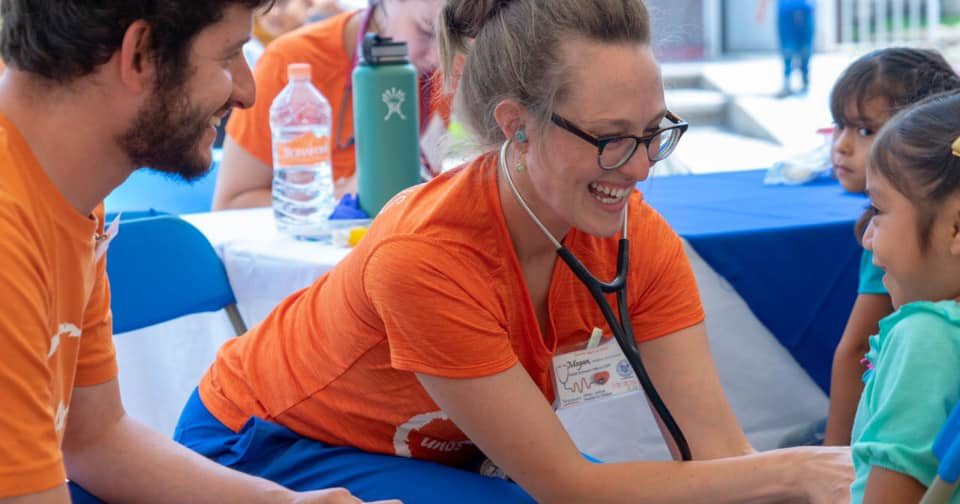 United for Health
Bringing Healthcare to People in Need
Better health is central to human happiness and well-being. It also makes an important contribution to economic progress, as healthy populations live longer, are more productive and save more.
This year we teamed up with Missions for Life and the state of Guanajuato's health department to provide free medical clinics. More than 150 children were given back to school health checks and more than 150 adults were treated by healthcare professionals who conducted checkups, glucose tests, cardiac ultrasounds, wrote prescriptions and gave free medicine.

Education for the Soul
Our Art Projects
Walls that Unite was founded with the idea that education is a game changer when it comes to combating poverty and inequality. We started by decorating walls in schools, community centers and public spaces with artwork made by children that would serve to  inspire them. If we can use walls to paint murals, hang installations and put up tile collages with education as the goal, the walls serve to unite, not separate.
So far this year we have had more than 20 volunteers fly to Mexico to lead children in art workshops ranging from community, friendship and "making your mark." Projects are made using different media like tissue paper, clay and cardboard.
We have art workshops scheduled throughout the year. Join us and meet the incredible kids we work with. Don't speak Spanish? Not a problem. Everyone smiles in the same language.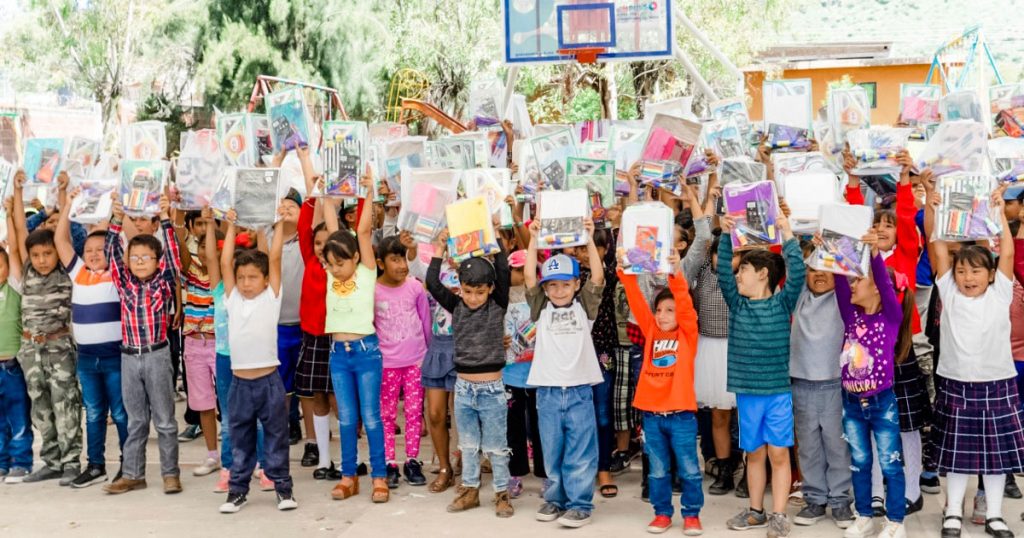 Tools for School
School Supply Drive
This year we partnered with the local municipality to deliver school supplies to more than 2,400 kids in low-income communities. The cost of supplies to start the year can sometimes be as much a two days worth of wages for a parent, putting a strain on a family's finances. Having the necessary tools will reduce school dropout, improve the quality of education and school performance.
Join us in making a difference in the lives of many. Please donate!